Egypt
Prior to the destruction of the Second Temple in 70 c.e., there was a large Jewish community in Egypt. After the destruction of the Second Temple, the community diminished until, by 200 c.e., it was negligible. The community began to grow with the Arab conquest in 640, and by 1200, under the Fatamids, it is estimated that the Jewish population in Egypt was between 12,000 and 20,000. However, under the oppressive rule of the Mamluks, beginning in the middle of the 13th century, there was a substantial decrease in the Jewish population. A decisive change for the better occurred with the conquest by the Ottomans' in 1517 and the arrival of Jews expelled from Spain. The following table details the Jewish population at various times.
Year

Total Jewish

Population

Cairo Jewish

Population

1897

25,200

8,819

1917

59,581

29,207

1937

63,550

34,103

1947

65,600

42,000
The year 1947 was the beginning of the end for Egyptian Jewry, with the passage of legislation that required at least 75 of a company's employees to be Egyptian citizens. Then, with the establishment of the State of Israel, actual persecution began. Between 1948 and 1950, about 25,000 Jews left the country. After the Sinai Campaign in 1956, many Jews were deported or otherwise forced to leave the country. By the 1957 census, only 8,561 Jews were registered. Less than 1,000 Jews lived in Egypt by 1970.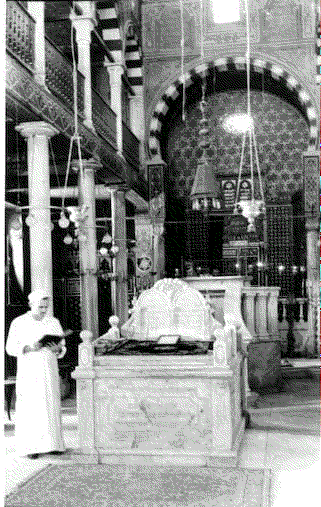 The above postcard depicts the Ben Ezra Synagogue of Cairo, which dates from the 12th century.
Encyclopedia Judaica, CD-Rom Edition, Keter Publishing