Spain
The stamp and first day cover below was issued by Spain in 1965 as part of a series depicting favorite tourist sites in Spain. This stamp features the Toledo Synagogue (Santa Maria la Blanca) which, according to many scholars was founded in 1205 and was converted into a church in 1411 after confiscation from its Jewish owners. The synagogue, which is still extant, is distinguished for its beautiful arches and five aisled plan. Another synagogue (Nuestra Senora del Transito), built by Samuel Halevi Abulafia in 1360 is still extant and used as a Jewish museum.
Toledo is in central Spain and until 1561 was the capital of Spain. There were relatively few Jews in the city at the time of the Muslim conquests (712). Thereafter, the Jewish population increased, and it is estimated that at its height of prosperity, Jews constituted one-third of the city's population of 40,000.
Even after the conquest of Alfonso VI in 1085, the situation of the Jews in Toledo remained stable. During the 1100's, Toledo continued as a center pf learning and the home of Jewry's most distinguished personalities. However, during the civil War (1366-69), at least 8,000 Jews were killed, and the assets of the Jewish community were confiscated. In 1431, the city was overcome by the persecutions sweeping Spain, and the Jewish community was almost completely decimated. Finally, in 1492, the remaining Jews were expelled along with the other Jews of Spain.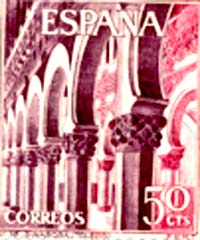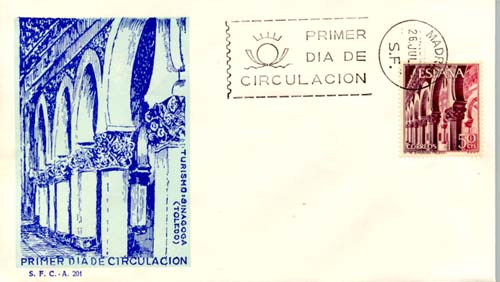 For interesting web sites dealing with the history of the Jews in Spain, please visit the following:
Chaiya's Sephardic World Jews in Medieval Spain
Copyright © 1998-99 Edward Victor